CROSS KEYS PLACE IN DOYLESTOWN TRANSFORMS WITH AN UPDATED LOOK AND NEW OFFERINGS
The 212,000 square foot Cross Keys Place Shopping Center in the Doylestown Area has a brand-new look and welcomes new tenants opening in the Center. Waters Retail Group and Doylestown Real Estate, Inc. have taken the opportunity to refresh, revitalize and renovate the entire Shopping Center. Updates were made to the existing façades to provide a fresh and modern appearance with brick, stone, multiple awnings and canopies. The landscaping has been renewed and parking lots repaved. The revitalized appearance of Cross Keys Place has elevated the experience for shoppers of the Center.

New to Cross Keys Place is the 58,000 square foot side-by-side Marshalls and HomeGoods, who held their Grand Opening on April 6th of 2023. Marshalls sells discount designer and brand apparel, accessories, beauty products and more. HomeGoods sells home furnishings, décor, and household goods. Marshalls/HomeGoods have more than 1,000 stores in the United States. The stores in Cross Keys Place feature separate entrances, two individual environments with a common pass-through and cash registers up front so customers can shop both stores. The combined store occupies the former site of the GIANT grocery store, which relocated across the Shopping Center to a portion of the site of the former K-Mart store.  Marshalls/HomeGoods itself, relocated from the Barn Plaza on the south side of Doylestown to Cross Keys Place in order to open a larger store and join a new larger high-volume Giant.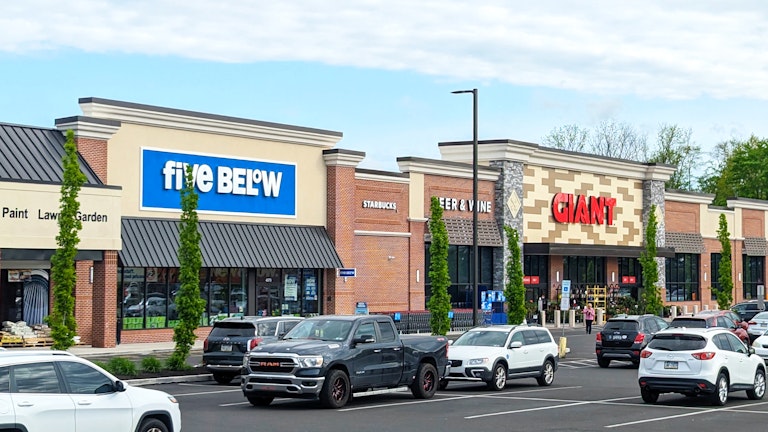 The former K-Mart building was demolished in December of 2020 making way for the new GIANT with an additional 22,373 square feet of space and a new 9,720 square foot Five Below store. The new GIANT store includes a Starbucks and a Beer and Wine section. Both Giant and Five Below opened in the 4th quarter of 2021.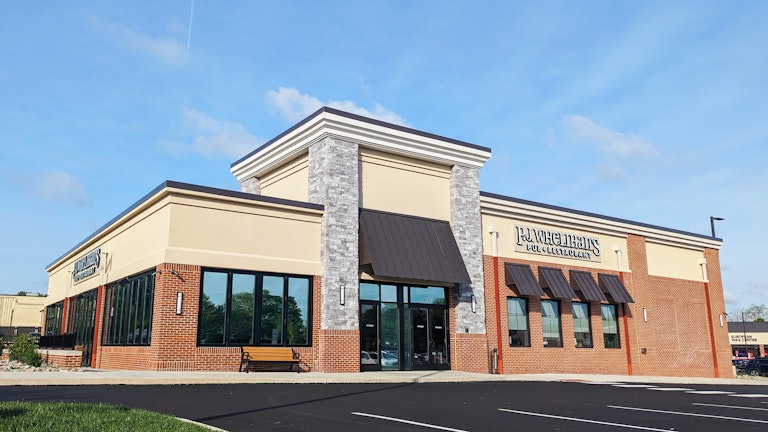 Across the parking lot from GIANT is a new freestanding 8,500 square foot P.J. Whelihan's Pub and Restaurant, which replaced Rita's Water Ice, who relocated to the endcap of the former Doylestown Fitness building in June 2022. P.J.'s opened their doors on March 13th of 2023. This is their first location in Bucks County, with 21 other restaurants in New Jersey and Southeastern Pennsylvania. P.J.'s is known for their pub fare, large selection of craft beers, and extra-large television screens for sports fans. Families and happy-hour patrons alike are welcome.
Other recent additions to the Shopping Center include:  European Wax Center, Anthony & Sylvan Pools, Yoga Six and Fitness Physical Therapy.  The last vacant space in the Shopping Center has been leased to Norman's Hallmark, which is scheduled to open in mid-June.  These new tenants join such other national and regional tenants as CVS, Perkins, Jersey Mike's, True Value Hardware, Five Guys, AT&T, Hair Cuttery, Edible Arrangements and Saladworks.
Cross Keys Place is managed by Waters Retail Group and Doylestown Real Estate, Inc. and is leased by Waters Retail Group. Waters Retail Group manages and leases 30 shopping centers throughout Pennsylvania, Delaware and Virginia. Collectively, the Company manages over 2.8 million square feet of retail space and caters to the needs of over 385 tenants.
---